Friday, 20th December, 2013 |
scientists have now discovered that social rejection literally causes pain.  They are a bit late to the party but heh better late than never.  Of course any kind of loss, separation or death causes real pain & now they can measure it in the brain.
"Everything hurts." Michelangelo
I read about the research in an article from Columbia University called New Study Underscores Link Between Physical Pain and Social Rejection
Physical pain and intense feelings of social rejection "hurt" in the same way, a new study conducted at Columbia University shows. The results, published in the March 28 issue of the Proceedings of the National Academy of Sciences, demonstrate that the same regions of the brain that become active in response to painful sensory experiences are activated during intense experiences of social rejection. While earlier research has shown that the same brain regions support the emotionally distressing feelings that accompany the experience of both physical pain and social rejection, this study is the first to establish that there is neural overlap between both of these experiences in brain regions that have long been known to become active when people experience painful sensations in their bodies. These regions are known as the secondary somatosensory cortex and the dorsal posterior insula.
"The real problem is not why some pious, humble, believing people suffer, but why some do not." C. S. Lewis
"We found that powerfully inducing feelings of social rejection activate regions of the brain that are involved in physical pain sensation, which are rarely activated in neuroimaging studies of emotion," said Kross. "These findings suggest that the experience of social rejection, or social loss more generally, may represent a distinct emotional experience that is uniquely associated with physical pain."Each participant in the study completed two tasks—one related to feelings of rejection and the other to sensations of physical pain. During the rejection task, a participant viewed either a photo of a former partner and was asked to think about how they felt during the break-up experience, or the participant viewed a photo of a friend and was asked to think about a recent positive experience they had had with that person. During the physical pain task, a thermal stimulation device was attached to the participant's left forearm. On some trials the probe delivered a painful but tolerable stimulation akin to holding a very hot cup of coffee. On other trials it delivered non-painful, warm stimulation.Each participant performed all tasks while undergoing functional Magnetic Resonance Imaging (fMRI) scans. All participants were fully debriefed at the end of the study in order to ensure there was no lingering distress.
"Pain pays the income of each precious thing." William Shakespeare
The researchers hope the findings will offer new insight into how the experience of intense social loss may lead to various physical pain symptoms and disorders. And they point out that the findings affirm the wisdom of cultures around the world that use the same language—words like "hurt" and "pain"—to describe the experience of both physical pain and social rejection.
I'd like to leave you with another funny Irish comedian Dylan Moran on the bad stuff 'Mornings'.  Hysterical, enjoy…..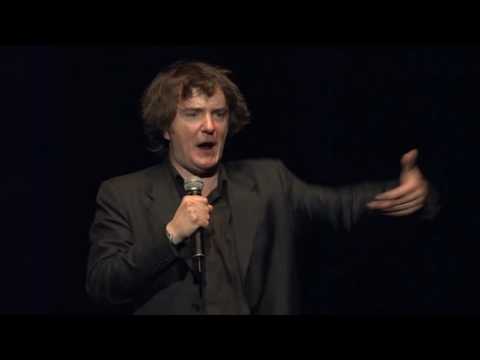 Related articles