Tuesday, 10th December, 2013 |
There is a simple rule in relationships which is that at any given moment you can choose between love or power.  Being human its impossible to be perfect (don't you hate that?) and so impossible to come consistently from either.  However our values will dictate which side we will try to veer towards as much as possible.
"Where love rules, there is no will to power; where power predominates, there love is lacking. The one is the shadow of the other." Carl Jung
Love requires more courage as it challenges us to be vulnerable & not in control all the time, but it has great benefits.  We are required to be receptive and generous and we benefit when we receive the warmth &  glow of good feelings & (having some of our needs met by another) between ourselves & our partner.  We are often motivated by power & control of another when we are trying to get our own needs met at the expense of other's needs.  Love means we have to be willing to facilitate
win-win
& requires compromise.  Power means we are focused on win-lose & winner takes all.
Since last year we have observed how power often ends with roles reversed and the winner becomes the loser who takes all the cost for what they have gained & others lost in the past.  We can see it clearly enough now in the banking arena and even more recently in the
UK government
.  The planet
Pluto
brings these themes to the surface to be balanced.  Pluto in Capricorn since last year has shaken up business and the structures & foundations that are related to the establishment.  People with Pluto or
Scorpio
strong in their charts, often embody this conflict and can spend their lives trying to find the best place between these themes to base themselves.
"When the power of love overcomes the love of power, the world will know peace." Jimi Hendrix
For most of us the struggle does not take up the whole life stage but is featured mainly in our relationships.  In the words of  
Joni Mitchell
from the song 'Jericho':  'Anyone will tell you Just how hard it is to make and keep a friend Maybe they'll
short sell
you Or maybe it's you Judas, in the end When you just can no longer pretend That you're getting what you need Or you're giving out anything for them to grow and feed on..'   When we are a couple then two individuals need to get their needs met, or not and power can be an easy short term option.  However take note that the most attractive things in a partner are qualities that cannot be controlled (but definitely can be oppressed) – passion, spiritedness, idealism, excitement, sensuality, mystery, feeling & spontaneity being only some of those.
"Kindness has more power than compulsion." Unknown
Love usually has more long term ramifications and long term benefits giving everyone a chance to win and get their needs met.  Then compromise and adaptability can be the modes of action that will facilitate Love's goals.   This doesn't mean that we should acquiese to bullying or abuse and healthy assertiveness does not harm others or self but speaks of self responsibility.  It gives one a great confidence in being able to look after oneself in a world where many do not take the time & effort to even question  which possibility will benefit the maximum number of people.
We have the choice of which theme to take up in a relationship both as the ultimate goal and day to day in the trenches.  Awareness of the end results and aims of both can support us with more consciousness in choosing each day.  We are facing quite a few crises on the planet today and the reality is that we are all in it together.  When you relate together,  I will leave you with the question the answer on which you will base the dynamics of your relationship:   Is  it a power struggle or a love struggle?
"Knowledge is power, if you know it about the right person" Ethel Watts Mumford
Check out this very funny ad which shows what can happen when too much power is used in a situation.  Enjoy…..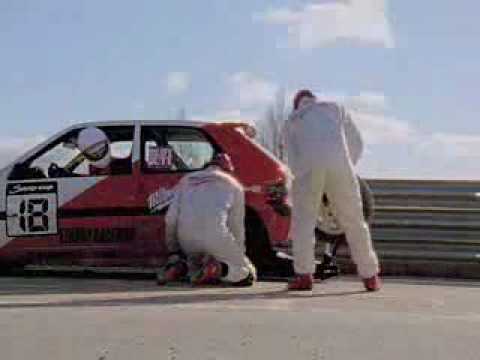 Related articles by Zemanta