Monday, 9th December, 2013 |
relationships need to have a value on individual freedom & choice to flourish & grow & so do communities.  Privacy is not bad in relationships, if based on choice.  I love the net, but recently was disappointed to find that some of the big companies are trying to demolish privacy.  The word 'private' comes from the late 14c Latin privatus "set apart, belonging to oneself" (not to the state), used in contrast to publicus, communis.  There seems to be a risk that these companies are brainwashing us into thinking that privacy is no longer needed as a result of social media but surely we are smarter than that?  Is this really not a ploy to turn the tide in their favor so that they can have more power & make more money (not that any of the culprits really need to have any more power or money than they have already?)
I am old enough to remember the fears about Big Brother (although 1984 has come & gone) & this makes me extremely uncomfortable.
"There was of course no way of knowing whether you were being watched at any given moment… It was even conceivable that they watched everybody all the time.  But at any rate they could plug into your wire whenever they wanted to. You had to live – did live, from habit that became instinct – in the assumption that every sound you made was overheard, and except in darkness, every movement scrutinized."  George Orwell, 1984
Talking at the Crunchie awards in
San Francisco
this weekend, the 25-year-old chief executive of the world's most popular
social network
said that privacy was no longer a "social norm".  "People have really gotten comfortable not only sharing more information and different kinds, but more openly and with more people," he said. "That social norm is just something that has evolved over time."  Zuckerberg said that the rise of social media reflected changing attitudes among ordinary people, adding that this radical change has happened in just a few years.

If a partner decides what I'm going to share about myself by default, without asking me what is my choice, they could be classed as a stalker.  The word 'stalker' originally meant "one who prowls for purposes of theft".  Some people may derive a strange sense of being needed or appreciated if that choice is removed by some bigger authority!   But to me it falls dangerously into a sense of being owned rather than participating in any kind of a relationship.
ReadWriteWeb also doesn't buy into this change in the post Facebook's Zuckerberg Says The Age of Privacy is Over:
This is a radical change from the way that Zuckerberg pounded on the importance of user privacy for years. That your information would only be visible to the people you accept as friends was fundamental to the DNA of the social network that hundreds of millions of people have joined over these past few years. Privacy control, he told me less than 2 years ago, is "the vector around which Facebook operates."
I don't buy Zuckerberg's argument that Facebook is now only reflecting the changes that society is undergoing. I think Facebook itself is a major agent of social change and by acting otherwise Zuckerberg is being arrogant and condescending.
In another ReadWriteWeb post Why Facebook is Wrong: Privacy Is Still Important they argue:
This Summer we wrote about the academic research of University of Massachusetts-Amherst Legal Studies student Chris Peterson, who argues that an accurate and contemporary understanding of privacy is based more on the integrity of context than on absolute secrecy.
Peterson argues that the idea that anything published ought to be understood as intended for public distribution is an antiquated understanding from the era when publishing was expensive and required a lot of effort. The opposite is true today, it's free and easy to publish.
Instead of what Facebook is doing, Peterson says that a more appropriate understanding of privacy today is based on context. We expect our communication to go on in an appropriate context (no drinking in church or praying in the bar) and we expect to understand how our communication will be distributed.
By pushing your personal information and conversation through activity updates fully into the public, Facebook is eliminating any integrity of context that these conversations would naturally have.
I agree that this is propaganda used for facebook's purposes not a reflection of changes in social norms.  Privacy is necessary for everyone even in the most intimate of partnerships.  It is through our privacy that we can identify who we are separate from others and without this knowledge we are reduced to a herd of sheep.  Every human being carries the mystery of otherness & it is this which inspires interest in each other.  But more importantly removing an individual's freedom or choice for privacy reduces trust and in the end can only inspire fear.
Check out this animated infographic of  'The Evolution of Privacy on Facebook' by Matt McKeon – brilliant!  Would love to hear your thoughts on this issue both in personal relationships and on social networks, just drop me a line in the comments.
I would like to leave you with this very funny video on how people say & see what they want rather than what is the truth…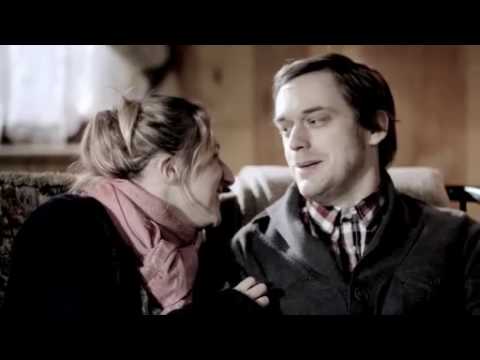 Related articles by Zemanta