Sunday, 8th December, 2013 |
I saw a great movie this week; it was 'Shop Girl' with Steve Martin. It was brilliant and showed extreme examples of emotional distance and intimacy.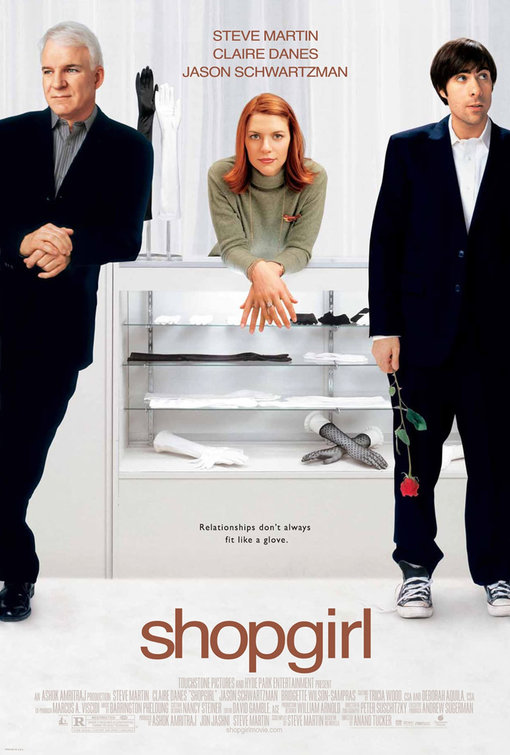 We all have very different levels of emotional distance for others and obviously different relationships call forth varying levels of emotional distance for each of us! I am told I am a pretty warm person and in fact enjoy sharing that warmth and emotional closeness with others, as I benefit from it too. However I have my moments when I can become what is jokingly referred to as 'The Ice Queen' and find it's a wonderful way to keep others away or protect myself from emotional hurt. It comes with the territory of being a Cancer Sun – it helps to have a hard protective shell at times to protect the soft tender parts from being damaged in relationships or the world.
It is only when we are with those we are very close to that it is important to keep oneself emotionally present, as much as is possible for each of us. Then we can share more intimacy as we share those vulnerabilities we have to protect with others who are not so welcome in our inner sanctum. If you are in relationship it is important to communicate to your partner when you need to take time out and have some emotional distance.
It is important too, not to take this personally when your partner needs that time to reflect or be alone. It isn't all about moi! Sometimes that time may be short and at other times longer depending on what you are going through in your life. Keep communicating about where you are at & checking in with your partner to make sure they are clear about your distance, being very clear that you cannot look after their emotional needs at this time. Understanding grows out of communication! If it goes on for too long & your partner will let you know if you are not aware of how long, too long is, then it is time to go talk to someone. A coach, therapist or counselor may be necessary at crucial points in the life to make the going easier, smoother & less painful.

From XKCD It's Complicated!
However the movie depicts a man who remained emotionally distant within a close relationship with a woman.
Mirabelle: Ray, why don't you love me? Are you just biding your time with me?
Ray Porter: I thought you understood.
Mirabelle: So, I can either hurt now or hurt later?'
Permanently staying emotionally distant in a relationship is like not really being in a relationship at all!

'As Ray Porter watches Mirabelle walk away he feels a loss. How is it possible, he thinks, to miss a woman whom he kept at a distance so that when she was gone he would not miss her. Only then does he realize that wanting part of her and not all of her had hurt them both and how he cannot justify his actions except that… well… it was life.'
It also features another man who is a little naieve but has an overdose of willingness & enthusiasm to share love with the same woman.
Mirabelle: Are you the kind of person that takes time to get to know, and then once you get to know them… they're fabulous?
Jeremy Kraft: Yes, absolutely… What?
There are appropriate and inappropriate times to be emotionally distant!
Here's some Irish humor, Dylan Moran reflecting on absence & presence in relationships! Enjoy….
Related articles by Zemanta